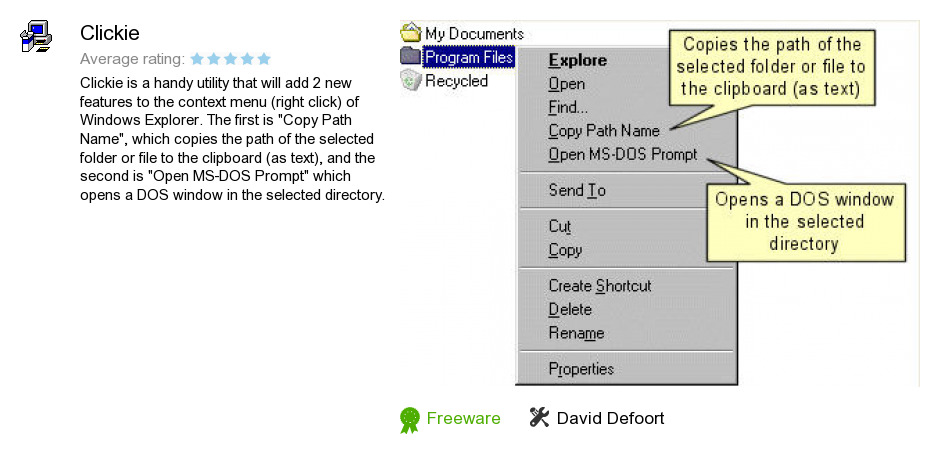 Review
Clickie is a software program developed by David Defoort. We know of versions 1.2, 1.1. Version 1.2.1.10 is available for download at our site. Clickie distributive has a size of 414,002 bytes. David Defoort also publishes Mole Calc and EAuction Watcher.
As David Defoort says: Clickie is a handy utility that will add 2 new features to...
more
Links
Mole Calc
- Mole Calc is a free molecular calculator that is designed...
EAuction Watcher
- eAuction Watcher is an innovative application that makes it...