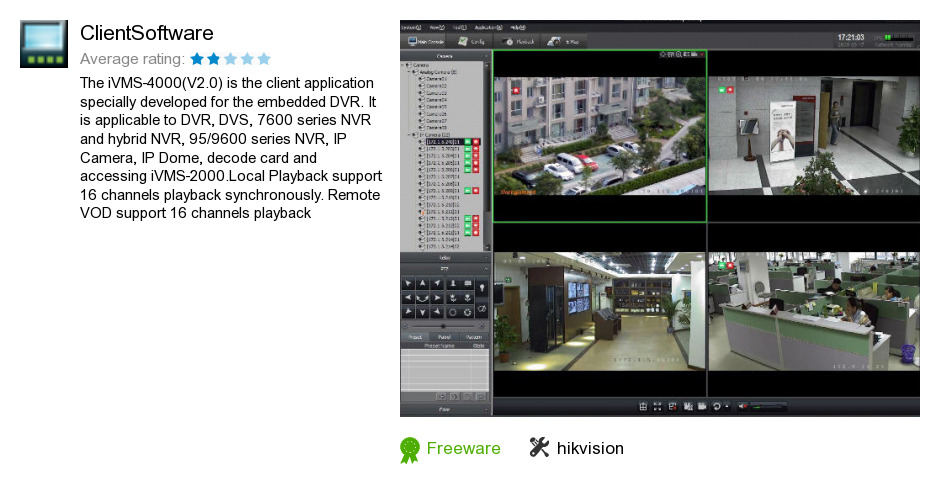 Review
ClientSoftware is a product developed by hikvision. We know of versions 4.0, 2.0. Version 4.01 is available for download at our site. ClientSoftware distributive has a size of 42,143,334 bytes. Hikvision also publishes Sadp and IVMS-2000.
As hikvision says: The iVMS-4000(V2.0) is the client application specially...
more
Links
Sadp
- SADP Software supports to search all the online devices in...
IVMS-2000
- f iVMS-2000 is running for the first time and capture card...
Related software collections