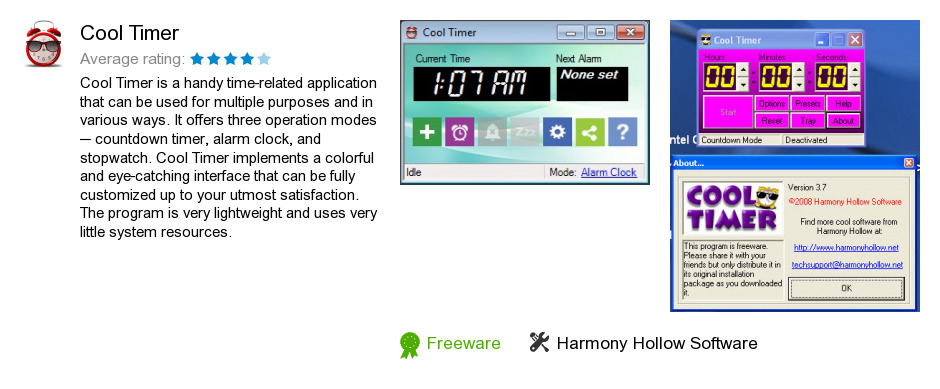 Review
Cool Timer is a program developed by Harmony Hollow Software. We know of versions 5.2, 5.1, 5.0, 4.9, 4.8, 3.7, 3.6, 3.5, 3.3, 3.0. Version 5.2.3.4 is available for free download at our site. Cool Timer package has a size of 14,445,294 bytes. Harmony Hollow Software also publishes Text Tally and The Hat.
As Harmony Hollow Software says: Cool Timer lets you time anything! Let your kids know when...
more
Links
Text Tally
- Text Tally is a tiny yet handy program that will help you...
The Hat
- Just like drawing names from a hat to determine a random...
Related software collections
Download stream