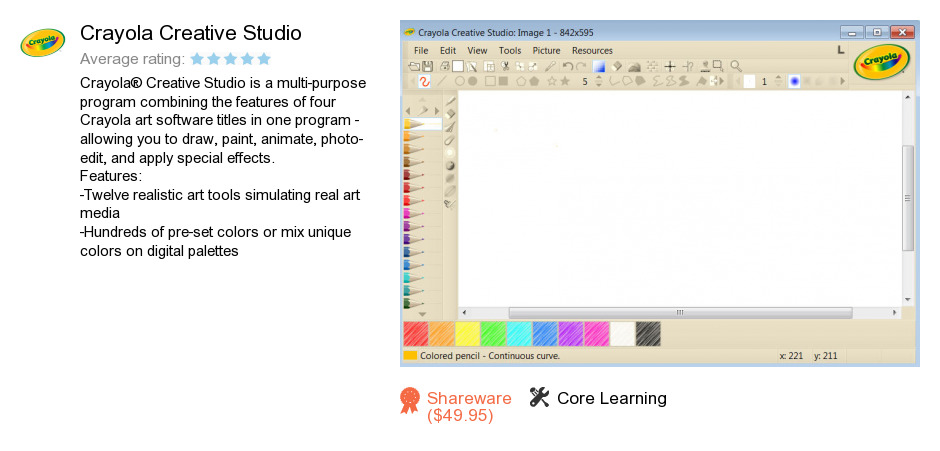 Review
Crayola Creative Studio is an application developed by Core Learning. We know of version 1.5. Version 1.5 is available for download at our site. Crayola Creative Studio installation file has a size of 138,053,721 bytes. Core Learning also publishes Corefx and Crayola Art Studio.
As Core Learning says: Crayola® Creative Studio is a multi-purpose program...
more
Links
Corefx
- corefx allows you to work with images from a wide variety...
Crayola Art Studio
- Crayola Art Studio provides for children drawing and...
Related software collections