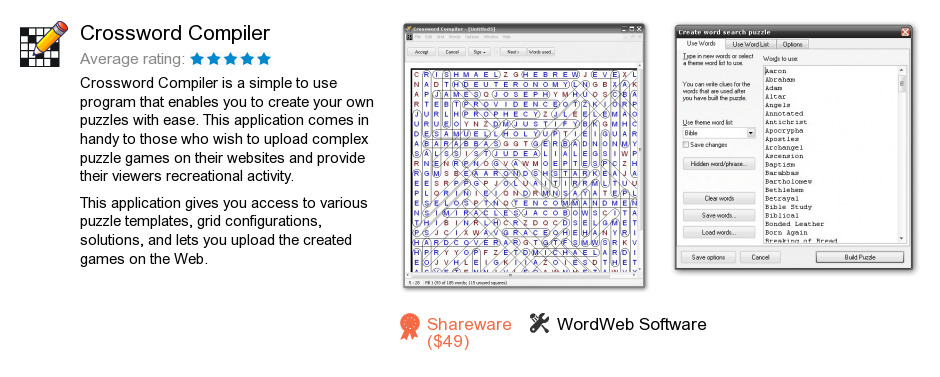 Review
Crossword Compiler is an application developed by WordWeb Software. We know of versions 9.1, 9.0, 8.1, 8.0, 7.1, 6.1, 5.1, 1.1. Version 9.10 is downloadable at our site. Crossword Compiler package has a size of 3,432,458 bytes. It works with the following extensions: cc4, ccw. WordWeb Software also publishes Crossword Solver.
As WordWeb Software says: This program can be used to easily create word search and...
more
Links
Crossword Solver
- Crossword Solver is a handy tool that allows you to solve...
Related software collections