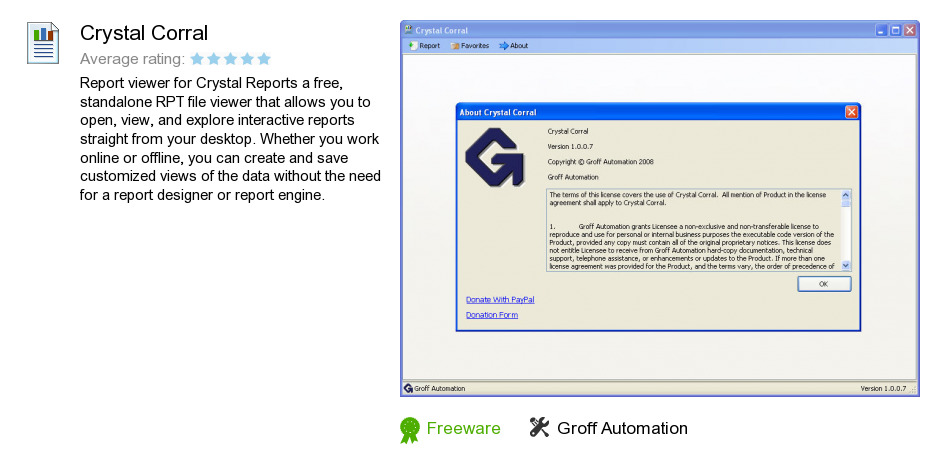 Review
Crystal Corral is a product developed by Groff Automation. We know of versions 2.1, 1.0. Version 2.1.0.0 is downloadable at our site. Crystal Corral installation package has a size of 5,146,518 bytes. Groff Automation also publishes Crystal Delivery.
As Groff Automation says: Crystal Corral is a free, standalone RPT file viewer that...
more
Links
Crystal Delivery
- Crystal Delivery is a scheduling application with support...
Related software collections