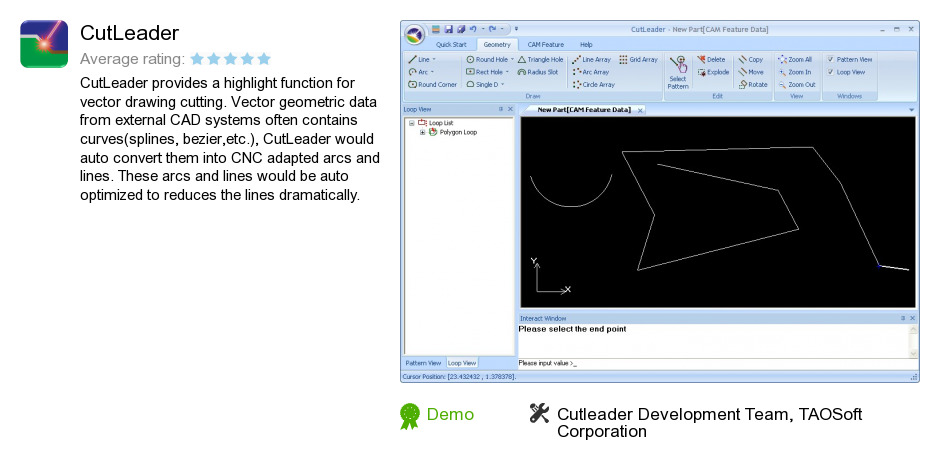 Review
CutLeader is an application developed by TaoSoft. We know of versions 5.7, 5.6, 5.4, 3.0, 2.1. Version 5.7 is available for free download at our site. CutLeader distributive has a size of 183,476,882 bytes. TaoSoft also publishes NestLeader.
As TaoSoft says: CutLeader is a CAD/CAM software for CNC cutting machine...
more
Links
NestLeader
- NestLeader is an automatic true shape nesting tool that...
Related software collections