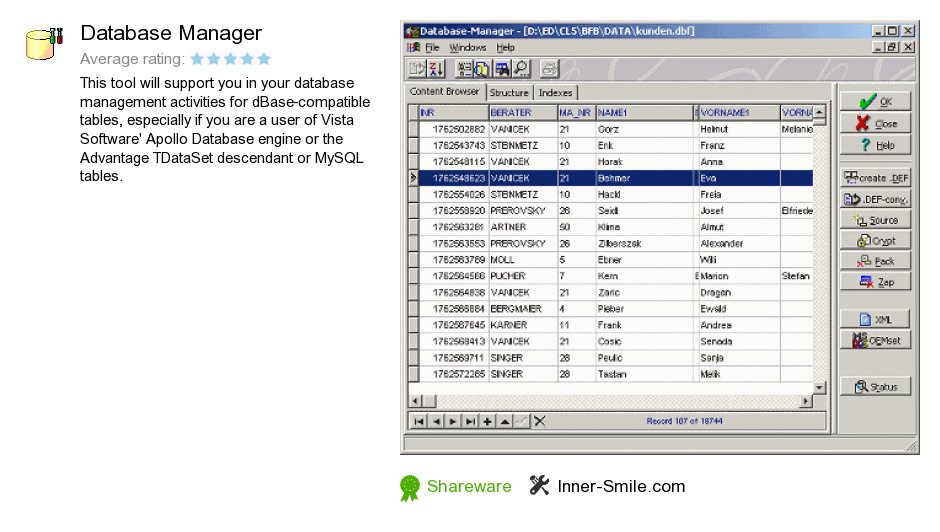 Review
Database Manager is a software program developed by Inner-Smile.com. We know of versions 7.6, 2.1, 1.0. Version 7.6.6.4 is downloadable at our site. Database Manager distributive has a size of 869,423 bytes. It works with the following extensions: dbm. Inner-Smile.com also publishes Database-Manager and Resource-Grabber.
As Inner-Smile.com says: This tool will support you in your database management...
more
Links
Database-Manager
- This program is intended to perform several manipulations...
Resource-Grabber
- Get 1000s of images within minutes! This tool extracts all...
Related software collections