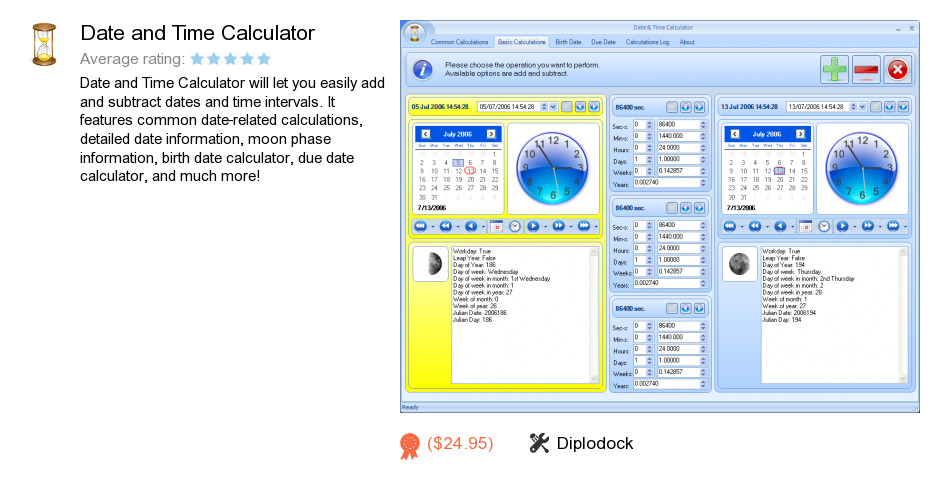 Review
Date and Time Calculator is a software product developed by Diplodock. We know of version 1.0. Version 1.0 is available for download at our site. Date and Time Calculator package has a size of 173,346 bytes. Diplodock also publishes Hex Editor II and Diplodock Biorhythms.
As Diplodock says: Date and Time Calculator will let you easily add and...
more
Links
Hex Editor II
- Hex Editor II is a hexadecimal editor that helps an average...
Diplodock Biorhythms
- Software which, based upon your birth date, draws four...
Related software collections