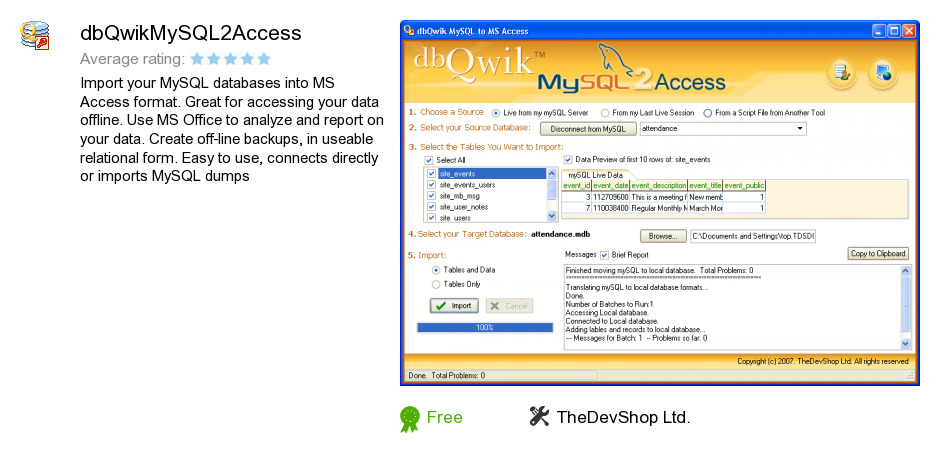 Review
DbQwikMySQL2Access is a software product developed by TheDevShop Ltd.. We know of version 1.2. Version 1.2.0.1 is available for free download at our site. DbQwikMySQL2Access installation package has a size of 2,874,111 bytes. TheDevShop Ltd. also publishes DbQwikReport and DbQwikSyncPRO.
As TheDevShop Ltd. says: Is your data "stuck" in a MySQL server? Do you need local...
more
Links
DbQwikReport
- With dbQwikReport you can easily design reports that run on...
DbQwikSyncPRO
- dbQwikSync Pro is the fastest way to move and convert...
Related software collections
Search stream