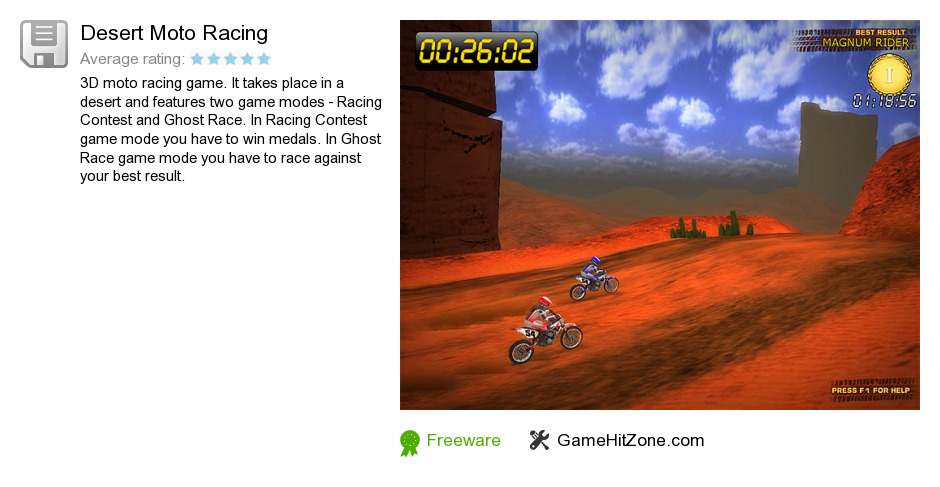 Review
Desert Moto Racing is a product developed by GameHitZone.com. We know of version 1.0. Version 1.0 is available for free download at our site. Desert Moto Racing distributive has a size of 25,228,369 bytes. GameHitZone.com also publishes Winter Extreme Racers and F1 Driver.
As GameHitZone.com says: 3D moto racing game. It takes place in a desert and...
more
Links
Winter Extreme Racers
- 3d rally racing game. What could be more extreme than...
F1 Driver
- 3d sports racing game. Formula drivers, start your engines...
Related software collections