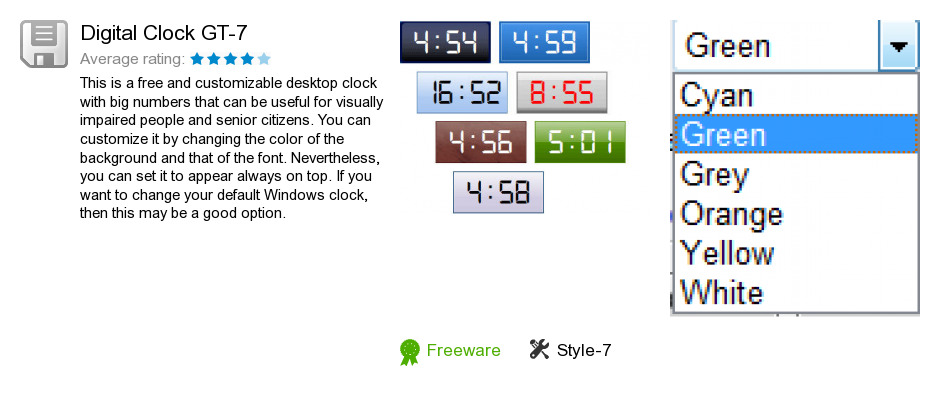 Review
Digital Clock GT-7 is an application developed by Style-7. We know of versions 2.1, 2.0, 1.0. Version 2.1 is downloadable at our site. Digital Clock GT-7 distributive has a size of 348,695 bytes. Style-7 also publishes Anti Autorun-7 and Station Clock-7.
As Style-7 says: Gadget that displays the current time like analog...
more
Links
Anti Autorun-7
- Anti Autorun-7 is a small utility that helps you protect...
Station Clock-7
- "Station Clock-7" is freeware screen saver that displays...
Related software collections