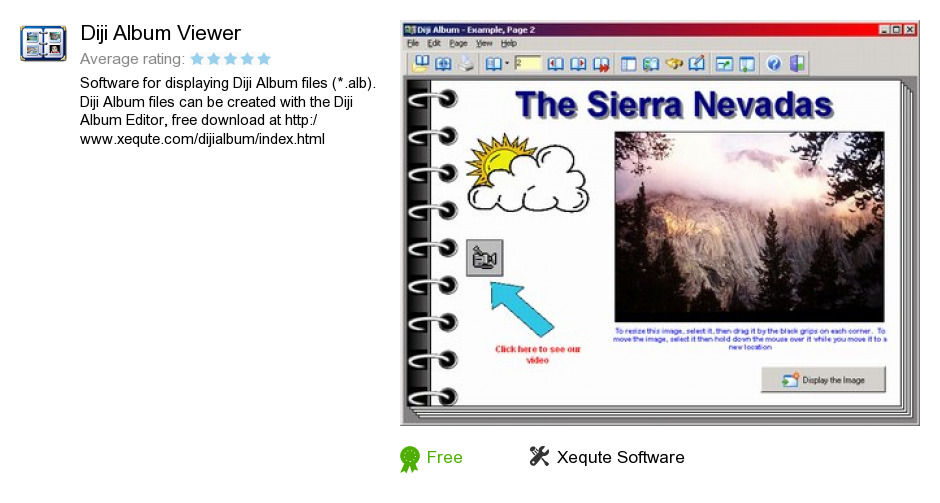 Review
Diji Album Viewer is a software program developed by Xequte Software. We know of versions 7.0, 6.0, 5.0, 2.4. Version 7.0.0.300 is available for download at our site. Diji Album Viewer installation file has a size of 1,870,346 bytes. It works with the following extensions: alb, alp, djt, djakey, djareg. Xequte Software also publishes ImageSite Pro and Cruise Control.
As Xequte Software says: Software for displaying Diji Album files (*.alb). Diji...
more
Links
ImageSite Pro
- ImageSite Pro is a tool for creating entire sites of images...
Cruise Control
- Cruise Control is a very useful application that allows you...
Related software collections