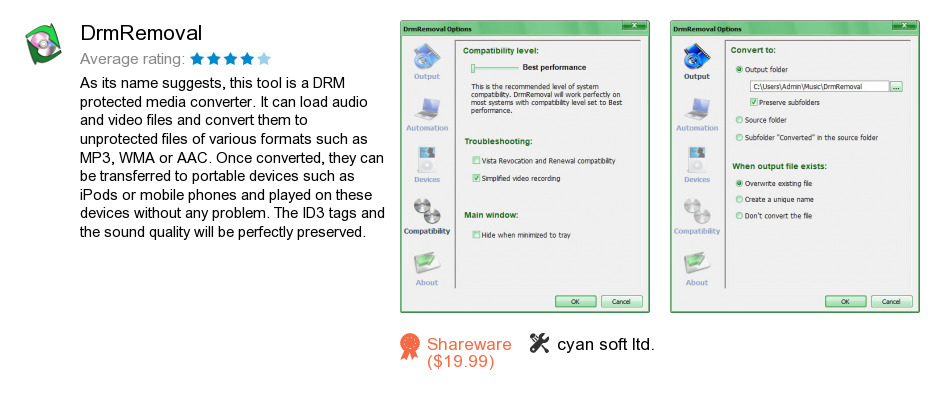 Review
DrmRemoval is an application developed by cyan soft ltd.. We know of versions 7.8, 7.7, 4.4, 4.3, 4.2, 4.1, 4.0, 3.9, 3.8, 3.7. Version 7.8.4 is downloadable at our site. DrmRemoval installation package has a size of 25,933,322 bytes. Cyan soft ltd. also publishes 3D Video Player.
As cyan soft ltd. says: protection from your files , but are capable to convert...
more
Links
3D Video Player
- 3D Video Player enables you to watch any movie or video in...
Related software collections