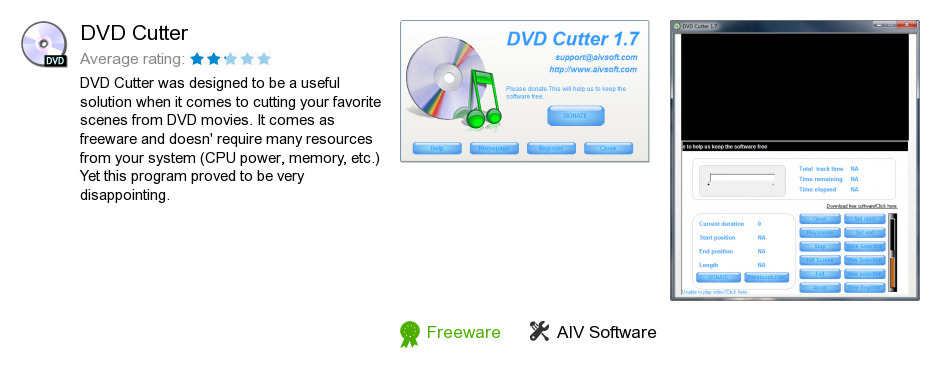 Review
DVD Cutter is a software program developed by AIV Software. We know of versions 1.7, 1.6, 1.5, 1.3, 1.1, 1.0. Version 1.7 is available for download at our site. DVD Cutter distributive has a size of 2,647,230 bytes. AIV Software also publishes AIV Reminder and MP3 Cutter.
As AIV Software says: Cut part of DVD movies. It can be used to cut down your...
more
Links
AIV Reminder
- AIV Reminder is a nice tool that you can use as a reminder...
MP3 Cutter
- Long audio mixes usually include some parts that I don't...
Related software collections
Download stream