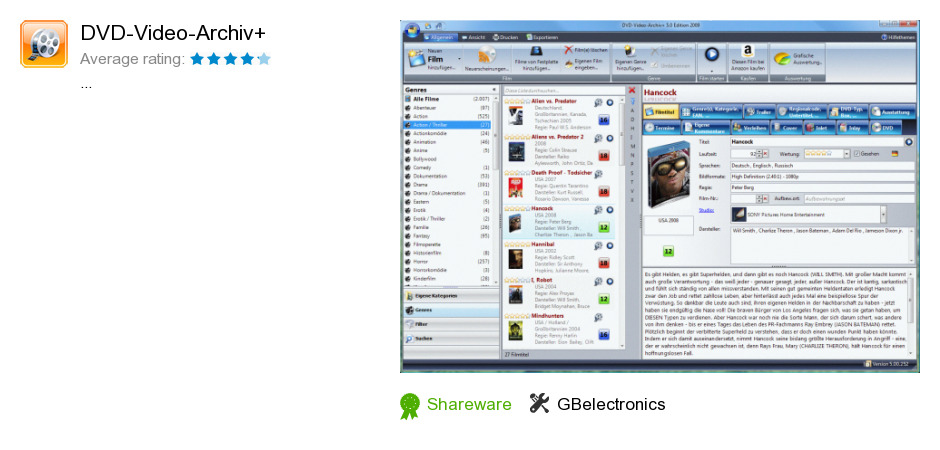 Review
DVD-Video-Archiv+ is a software product developed by GBelectronics. We know of versions 7.0, 6.00, 6.0, 5.0, 4.0, 3.0, 2.0, 1.0. Version 7.00.440 is downloadable at our site. DVD-Video-Archiv+ distributive has a size of 42,050,906 bytes. GBelectronics also publishes Wartungsplaner v5 and DisCatalog v3.
As GBelectronics says: You have an extensive collection of DVD or Videos and you...
more
Links
Wartungsplaner v5
- Preventive servicing and maintenance is the basis for...
DisCatalog v3
- Catalog disks with preview: CD, DVD, MP3, Photos, digital...
Related software collections