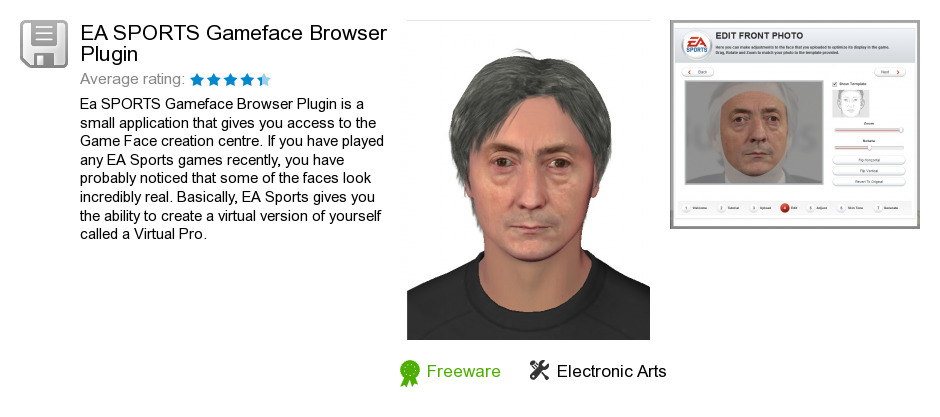 Review
EA SPORTS Gameface Browser Plugin is an application developed by Electronic Arts. We know of versions 1.5, 1.3. Version 1.5.3.0 is available for download at our site. EA SPORTS Gameface Browser Plugin package has a size of 9,101,031 bytes. Electronic Arts also publishes Create™ Demo and Spore Patch.
As Electronic Arts says: EA SPORTS Game Face is a feature available to registered...
more
Links
Create™ Demo
- Create™, the must-have video game that is powered by your...
Spore Patch
- Patch 5.1 is now available on Steam. To get the patch...
Related software collections