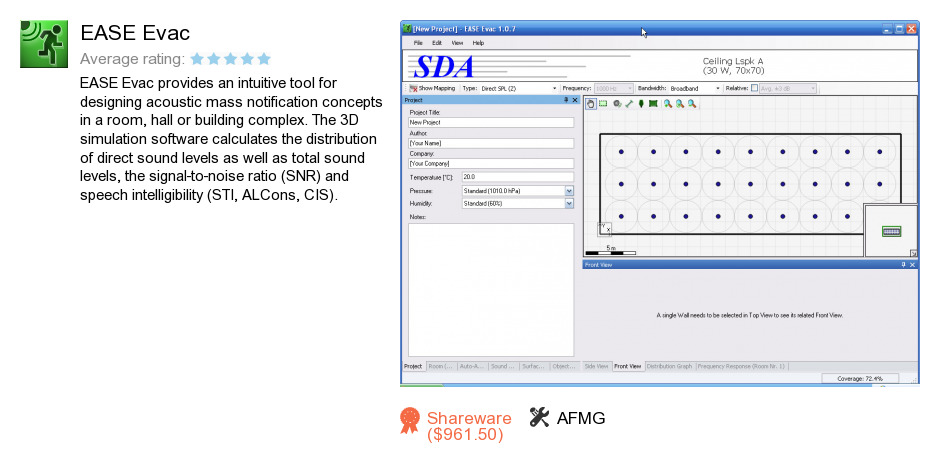 Review
EASE Evac is a software product developed by AFMG. We know of versions 1.1, 1.0. Version 1.1.5 is available for free download at our site. EASE Evac installation package has a size of 44,891,134 bytes. AFMG also publishes EASE Focus and EASE Address.
As AFMG says: EASE Evac provides an intuitive tool for designing acoustic...
more
Links
EASE Focus
- EASE Focus 2 is a three-dimensional, acoustic simulation...
EASE Address
- EASE Address is a software that allows the modeling of...
Search stream