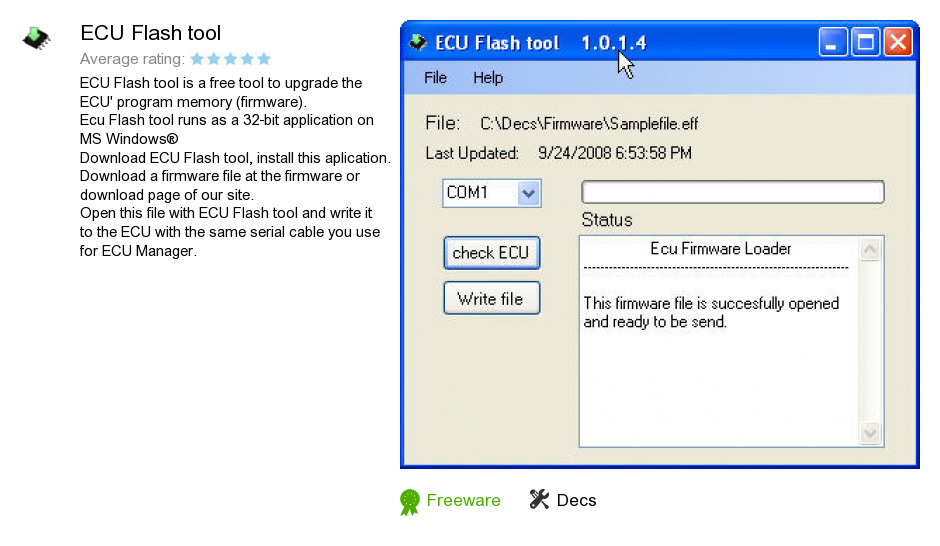 Review
ECU Flash tool is a product developed by Decs. We know of version 1.1. Version 1.1.4 is available for free download at our site. ECU Flash tool distributive has a size of 495,063 bytes. Decs also publishes EcuManager.
As Decs says: ECU Flash tool is a free tool to upgrade the ECU'S program...
more
Links
EcuManager
- ECU Manager is a free toolset for Decs Engine Control...
Related software collections