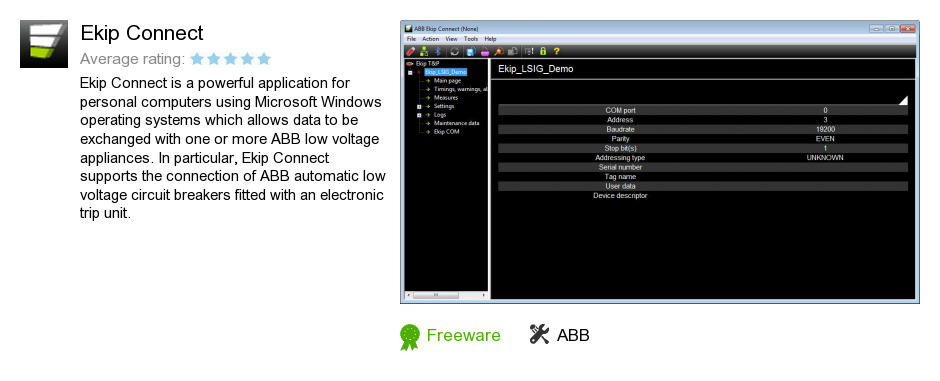 Review
Ekip Connect is an application developed by ABB. We know of versions 2.0, 1.0. Version 2.0.243 is available for download at our site. Ekip Connect installation package has a size of 138,482,376 bytes. ABB also publishes ABB AC31GRAF and DriveSize.
As ABB says: Ekip Connect is a powerful application that allows data to...
more
Links
ABB AC31GRAF
- AC31GRAF stores any information relative to a component of...
DriveSize
- DriveSize is an application that helps you select an...
Related software collections