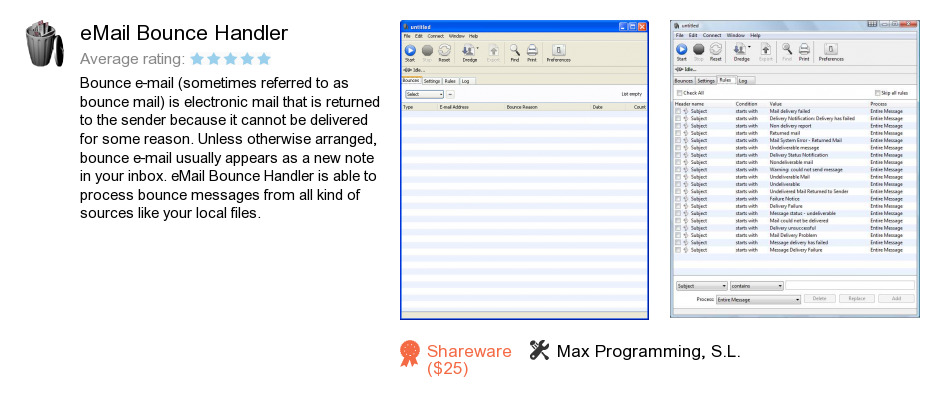 Review
EMail Bounce Handler is a product developed by Max Programming, S.L.. We know of versions 3.8, 3.7, 3.6, 3.5, 3.4. Version 3.8.6 is available for download at our site. EMail Bounce Handler installation file has a size of 3,319,058 bytes. Max Programming, S.L. also publishes EMail Verifier and Transaction.
As Max Programming, S.L. says: Bounce e-mail (sometimes referred to as bounce mail) is...
more
Links
EMail Verifier
- eMail Verifier can save time and money for businesses who...
Transaction
- Transaction is a data analysis and reporting tool for your...
Related software collections