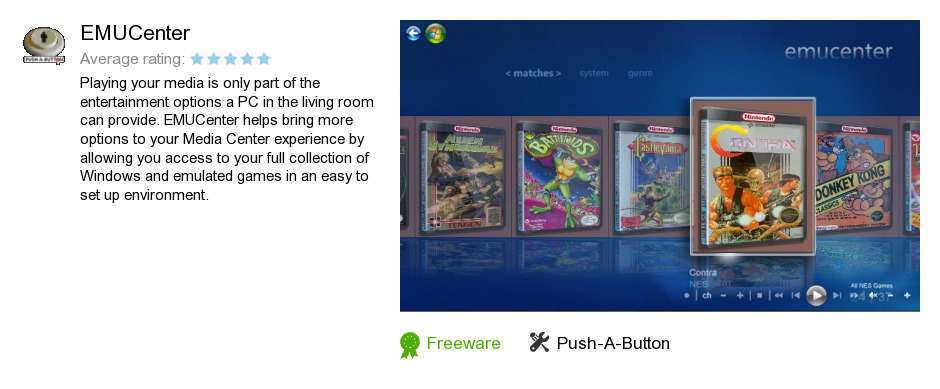 Review
EMUCenter is a software product developed by Push-A-Button. We know of versions 1.0, 0.6, 0.5. Version 1.0.2 is available for download at our site. EMUCenter package has a size of 2,755,890 bytes. Push-A-Button also publishes Yougle Vista.
As Push-A-Button says: Playing your media is only part of the entertainment...
more
Links
Yougle Vista
- Yougle Vista is software designed to open an unlimited...