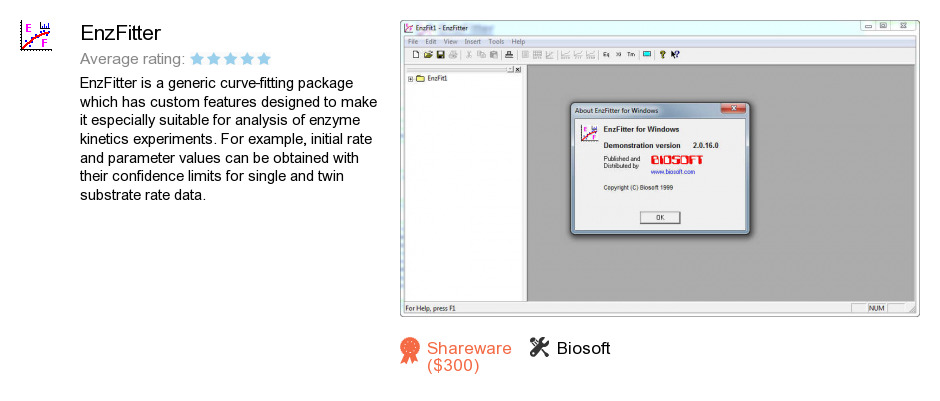 Review
EnzFitter is a software product developed by Biosoft. We know of version 2.0. Version 2.0.16 is available for download at our site. EnzFitter package has a size of 2,101,203 bytes. Biosoft also publishes CalcuSyn and STAT200Demo.
As Biosoft says: EnzFitter is a generic curve-fitting package which has...
more
Links
CalcuSyn
- CalcuSyn is the definitive analyzer of combined drug...
STAT200Demo
- Stat-200 is a remarkably comprehensive general statistics...
Related software collections