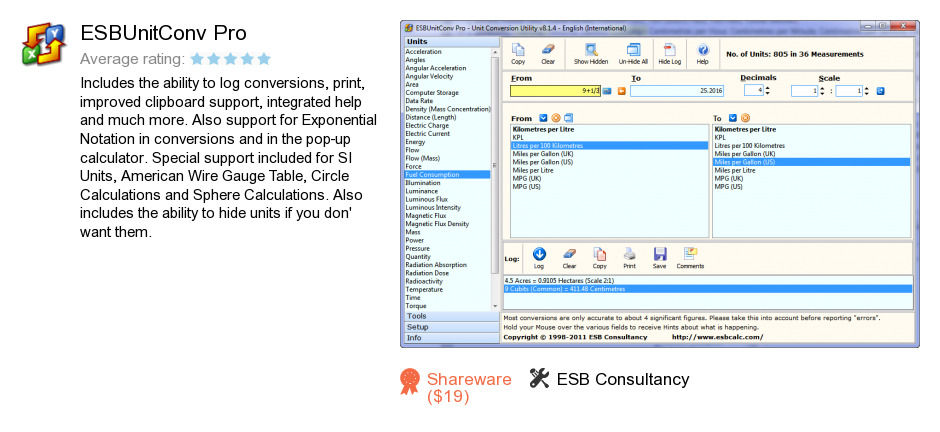 Review
ESBUnitConv Pro is a program developed by ESB Consultancy. We know of versions 9.0, 8.1, 8.0, 7.1, 7.0, 4.6. Version 9.0.6 is available for free download at our site. ESBUnitConv Pro distributive has a size of 4,491,158 bytes. ESB Consultancy also publishes ESBPDF Analysis and ESB Calculator.
As ESB Consultancy says: ESBUnitConv Pro is an Enhanced user-friendly Windows...
more
Links
ESBPDF Analysis
- ESBPDF Analysis allows you to calculate and graph different...
ESB Calculator
- ESB Calculator is a free scientific calculator for Windows...
Related software collections