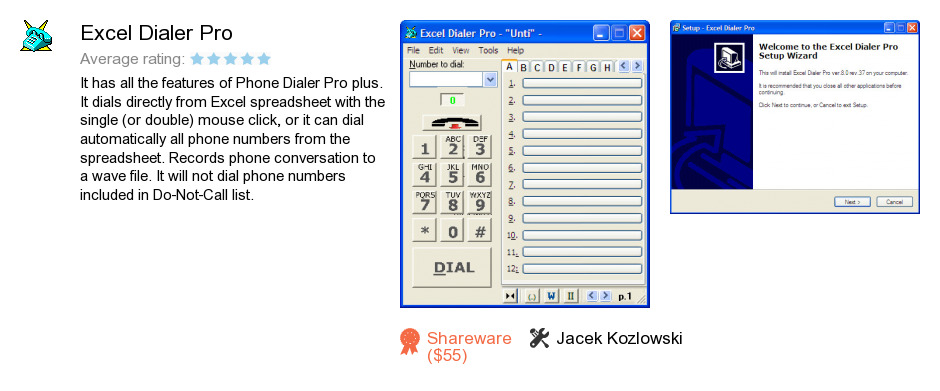 Review
Excel Dialer Pro is a program developed by Jacek Kozlowski. We know of versions 8.0, 7.9, 7.8. Version 8.0 is available for download at our site. Excel Dialer Pro package has a size of 3,623,375 bytes. Jacek Kozlowski also publishes Phone Dialer Pro.
As Jacek Kozlowski says: It has all the features of Phone Dialer Pro plus. It dials...
more
Links
Phone Dialer Pro
- Phone Dialer Pro is TAPI and VoIP phone dialer for Windows...
Related software collections