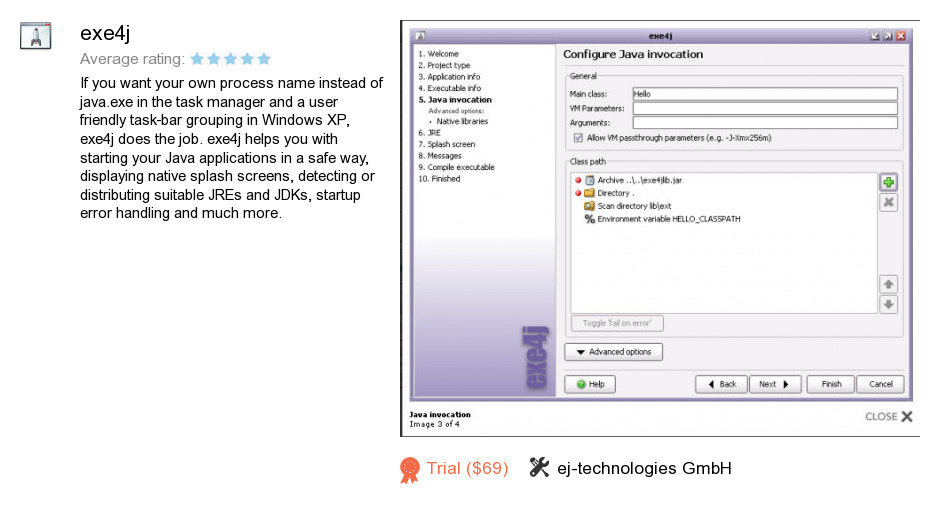 Review
Exe4j is an application developed by ej-technologies GmbH. We know of versions 5.0, 4.6, 4.5, 4.4, 4.3, 4.2, 4.0, 3.1. Version 5.0.1 is available for free download at our site. Exe4j package has a size of 4,138,554 bytes. Ej-technologies GmbH also publishes Install4j and JProfiler.
As ej-technologies GmbH says: exe4j is a free to use Windows launcher generator. This...
more
Links
Install4j
- install4j is a powerful multi-platform Java installer...
JProfiler
- This is an all-in-one Java profiler that helps you resolve...