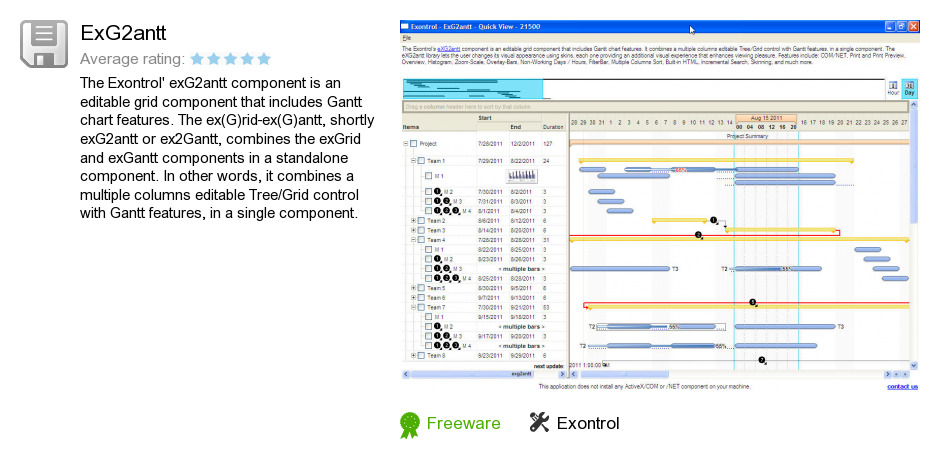 Review
ExG2antt is a software program developed by Exontrol. We know of version 1.0. Version 1.0 is available for download at our site. ExG2antt installation package has a size of 32,857,394 bytes. Exontrol also publishes ExGantt and ExCombobox.
As Exontrol says: The exG2antt library lets the user changes its visual...
more
Links
ExGantt
- The Exontrol's ExGantt component is the approach to create...
ExCombobox
- The eXComboBox represents some of the most advanced...