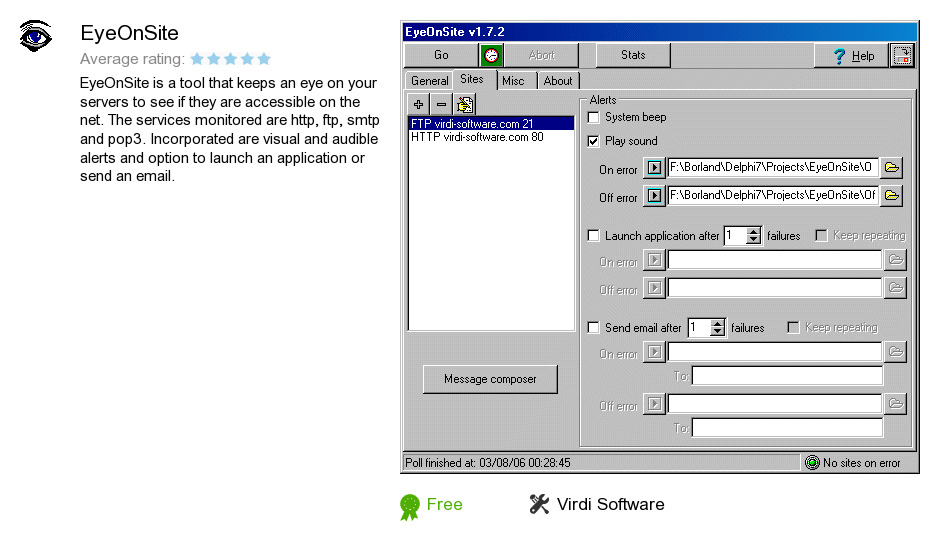 Review
EyeOnSite is a software program developed by Virdi Software. We know of version 1.7. Version 1.7.2.135 is available for download at our site. EyeOnSite package has a size of 865,086 bytes. Virdi Software also publishes V-CamShow and Text2Web Pro.
As Virdi Software says: EyeOnSite is a tool that keeps an eye on your sites or...
more
Links
V-CamShow
- V-CamShow is a free webcam slide show and screen saver. It...
Text2Web Pro
- Text2Web Pro is a comprehensive tool that allows you to...
Related software collections