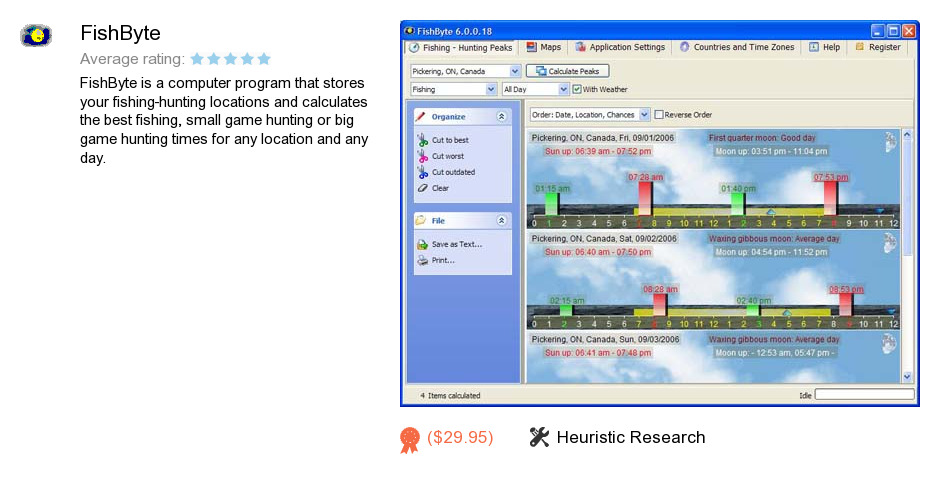 Review
FishByte is an application developed by Heuristic Research. We know of version 6.1. Version 6.1.3.22 is available for free download at our site. FishByte installation package has a size of 3,077,296 bytes. Heuristic Research also publishes Digital 3D Photos.
As Heuristic Research says: FishByte is a computer program that stores your...
more
Links
Digital 3D Photos
- With this software, you will be able to create your own 3D...
Related software collections