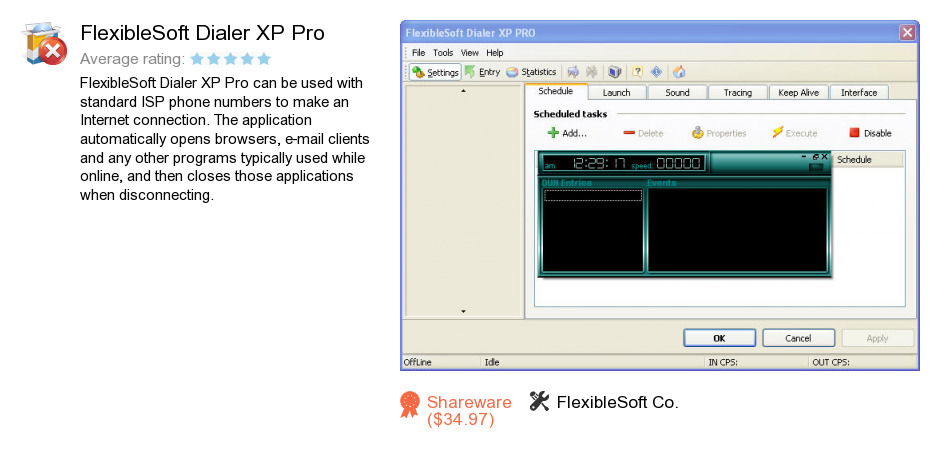 Review
FlexibleSoft Dialer XP Pro is an application developed by FlexibleSoft Co.. We know of versions 5.4, 5.2, 5.0, 4.6. Version 5.4.0.1500 is available for free download at our site. FlexibleSoft Dialer XP Pro installation file has a size of 3,278,186 bytes. FlexibleSoft Co. also publishes Absolute Time Server and Energy Spy.
As FlexibleSoft Co. says: FlexibleSoft Dialer XP Pro can be used with standard ISP...
more
Links
Absolute Time Server
- Absolute Time Server is a full-fledged time server capable...
Energy Spy
- Energy Spy is a small program that lets you schedule a...
Related software collections