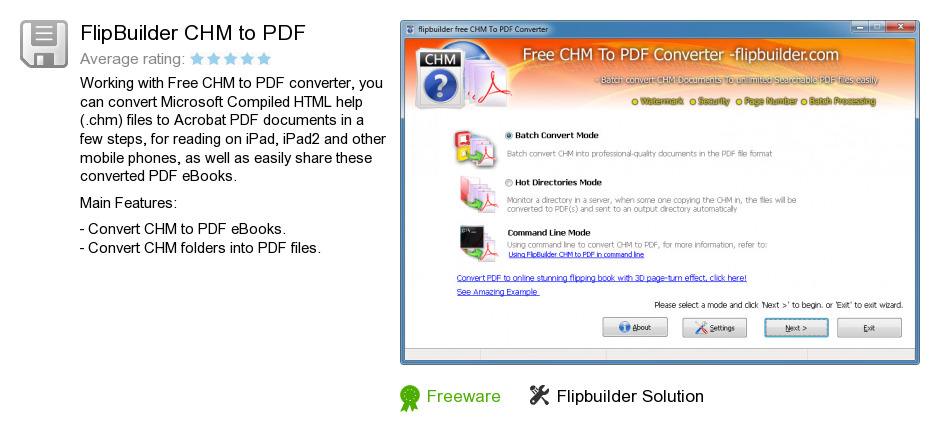 Review
FlipBuilder CHM to PDF is a product developed by Flipbuilder Solution. We know of versions 3.0, 1.2. Version 3.0 is downloadable at our site. FlipBuilder CHM to PDF installation file has a size of 10,860,178 bytes. Flipbuilder Solution also publishes EFlip Standard and EFlip Lite.
As Flipbuilder Solution says: Working with Free CHM to PDF converter, you can convert...
more
Links
EFlip Standard
- eFlip Standard provides a full digital publishing and...
EFlip Lite
- eFlip Lite is a unique professional and flexible tool for...
Related software collections