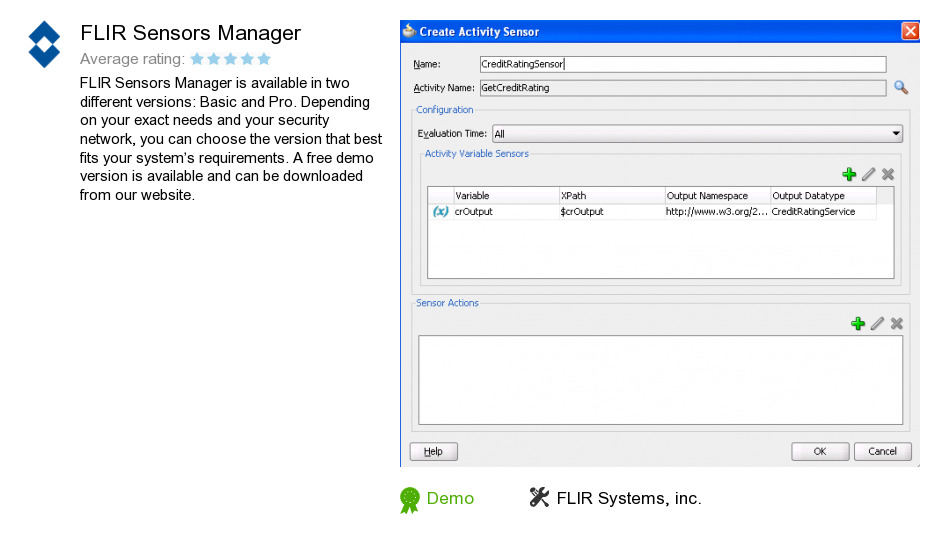 Review
FLIR Sensors Manager is a product developed by FLIR Systems, inc.. We know of versions 4.0, 3.8, 3.6, 3.4, 3.2, 3.1. Version 4.0.0.1 is available for free download at our site. FLIR Sensors Manager package has a size of 398,790,712 bytes. FLIR Systems, inc. also publishes FLIR Reporter and FLIR Tools.
As FLIR Systems, inc. says: FLIR Sensors Manager offers powerful and efficient...
more
Links
FLIR Reporter
- FLIR Reporter is a powerful program for creating...
FLIR Tools
- FLIR Tools gives PC users the tools to quickly import, edit...
Related software collections