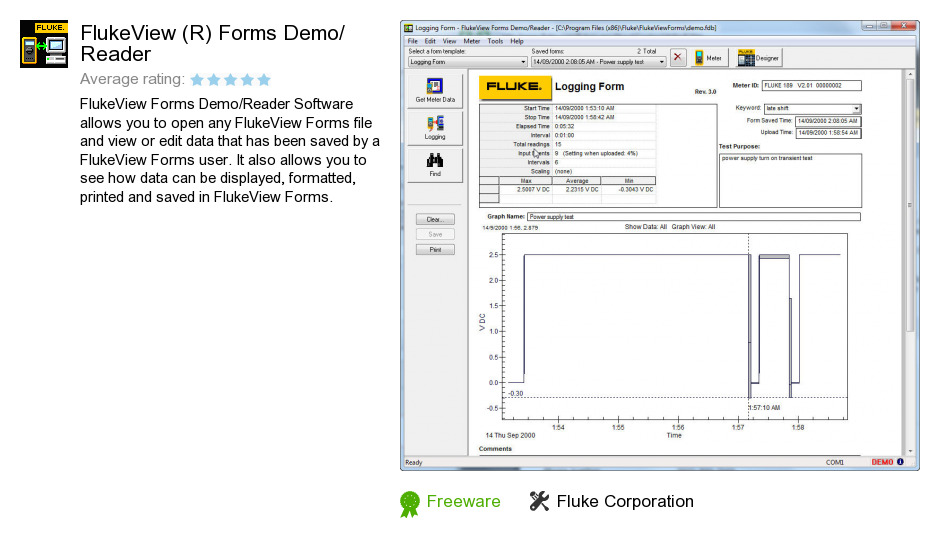 Review
FlukeView (R) Forms Demo/Reader is a program developed by Fluke Corporation. We know of versions 3.5, 3.3. Version 3.5.0011 is downloadable at our site. FlukeView (R) Forms Demo/Reader installation package has a size of 55,589,946 bytes. Fluke Corporation also publishes FlukeView Forms Basic and FlukeView.
As Fluke Corporation says: FlukeView Forms Demo/Reader Software allows you to open any...
more
Links
FlukeView Forms Basic
- FlukeView Forms Basic is a program that allows you to...
FlukeView
- With FlukeView Forms documenting software, the logging...
Related software collections