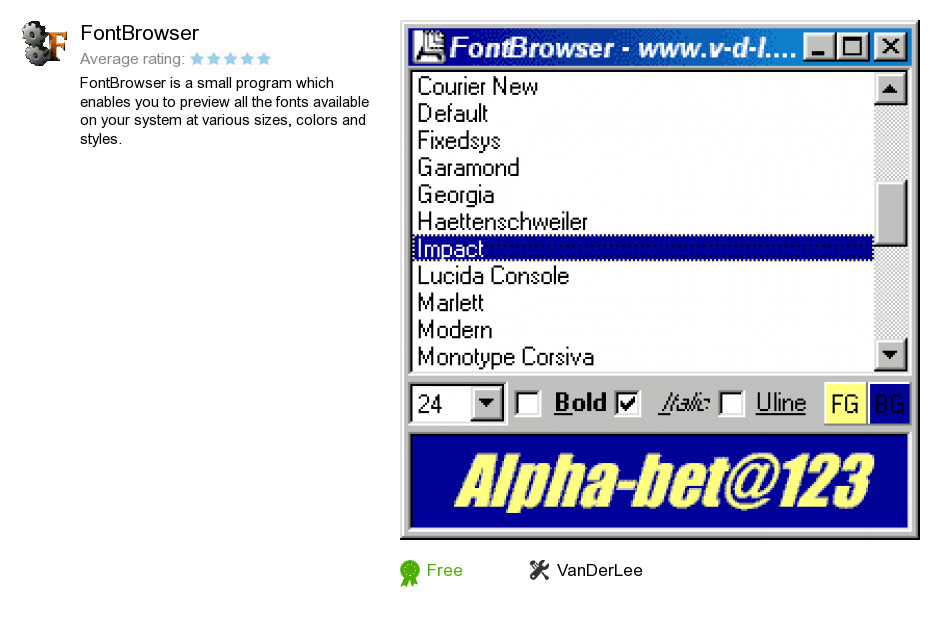 Review
FontBrowser is a program developed by VanDerLee. We know of versions 1.1, 1.0. Version 1.1.0.9 is downloadable at our site. FontBrowser installation file has a size of 192,399 bytes. VanDerLee also publishes Plugin-Setup.
As VanDerLee says: FontBrowser is a small program which enables you to preview...
more
Links
Plugin-Setup
- Plugin-Setup is a windows Setup tool specifically designed...
Related software collections
Download stream