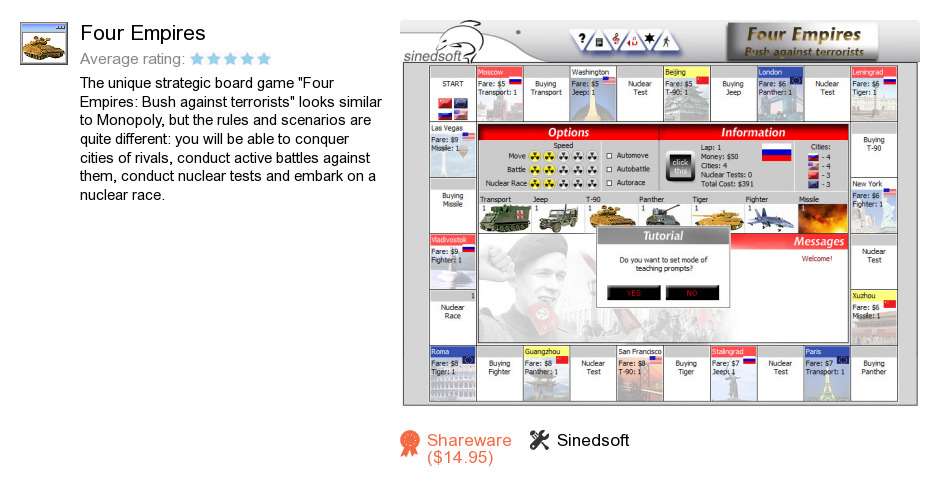 Review
Four Empires is a software product developed by Sinedsoft. We know of versions 1.3, 1.0. Version 1.3 is available for download at our site. Four Empires installation package has a size of 1,941,026 bytes. Sinedsoft also publishes Polespo.
As Sinedsoft says: The unique strategic board game "Four Empires: Bush against...
more
Links
Polespo
- Polespo is a quiz-game, where words are to be guessed right...
Related software collections