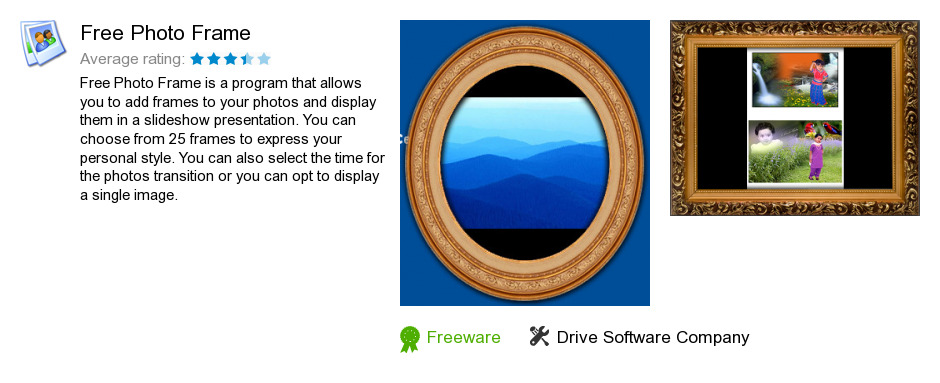 Review
Free Photo Frame is a program developed by Drive Software Company. We know of versions 1.1, 1.0. Version 1.1 is available for download at our site. Free Photo Frame installation file has a size of 6,135,273 bytes. Drive Software Company also publishes Fly on Desktop and Ladybug on Desktop.
As Drive Software Company says: Free Photo Frame is the digital alternative to the classic...
more
Links
Fly on Desktop
- It simulates the appearance and the behavior of the flies...
Ladybug on Desktop
- Ladybugs are cute and harmless insects that can live in our...
Related software collections