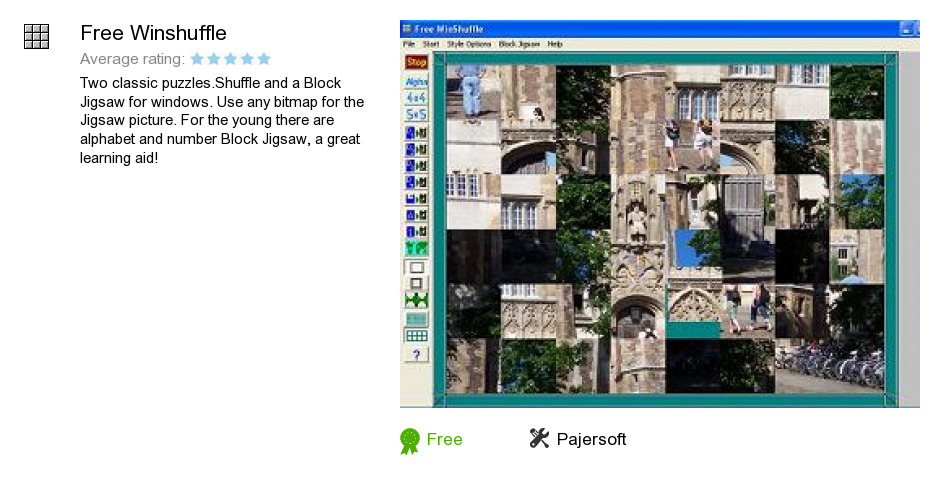 Review
Free Winshuffle is a software product developed by Pajersoft. We know of version 2.1. Version 2.1 is available for download at our site. Free Winshuffle installation file has a size of 1,920,566 bytes. Pajersoft also publishes PajerPhoto Album 3D and My Safety Pin.
As Pajersoft says: Includes a Shuffle puzzle and Block Jigsaw.With Shuffle you...
more
Links
PajerPhoto Album 3D
- View up to 4000 JPEG, Bitmap, PNG or Targa photos in a 3D...
My Safety Pin
- Aid to remembering your pin numbers. Stores your pin number...