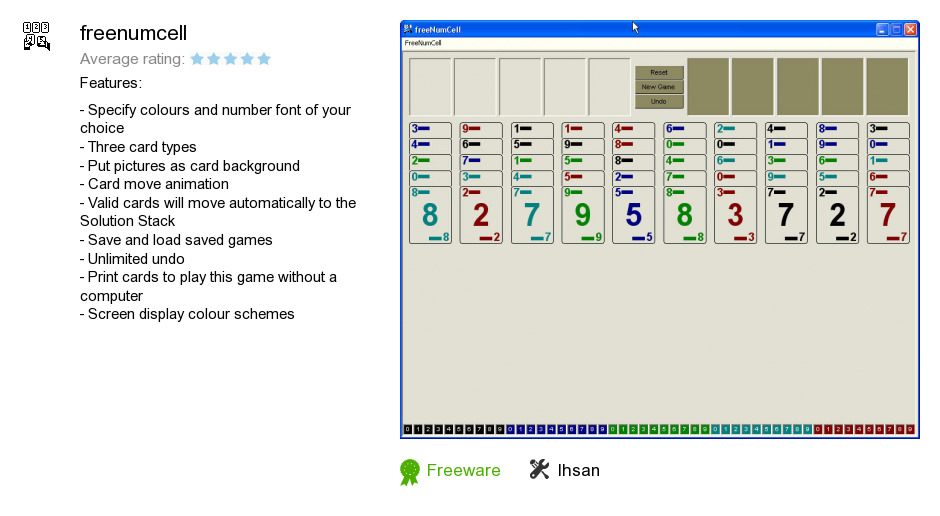 Review
Freenumcell is a product developed by Ihsan. We know of version 1.0. Version 1.0 is available for download at our site. Freenumcell distributive has a size of 496,085 bytes. Ihsan also publishes Jembuld and Make9.
As Ihsan says: This game is a Freecell solitaire card game clone with a...
more
Links
Jembuld
- In this word game you are required to make five words from...
Make9
- This is a popular game with younger children traveling in a...