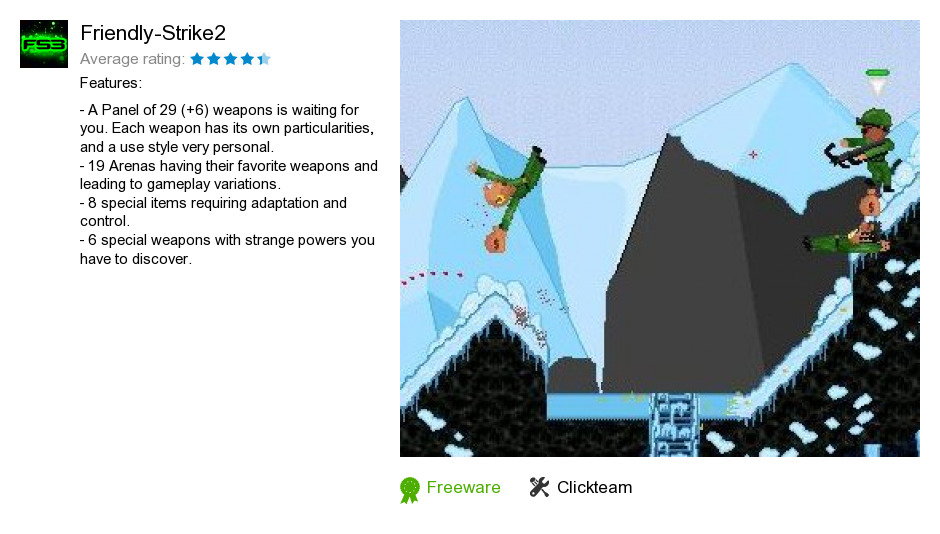 Review
Friendly-Strike2 is a software program developed by Clickteam. We know of versions 3.0, 2.5. Version 3.0.248 is available for download at our site. Friendly-Strike2 distributive has a size of 9,147,967 bytes. Clickteam also publishes Patch Maker and Command Raid.
As Clickteam says: Friendly-Strike2 is an arena game based on the...
more
Links
Patch Maker
- Patch Maker can help you create update patches for existing...
Command Raid
- Command Raid is an adaptation of the old classic for 8 bits...
Related software collections