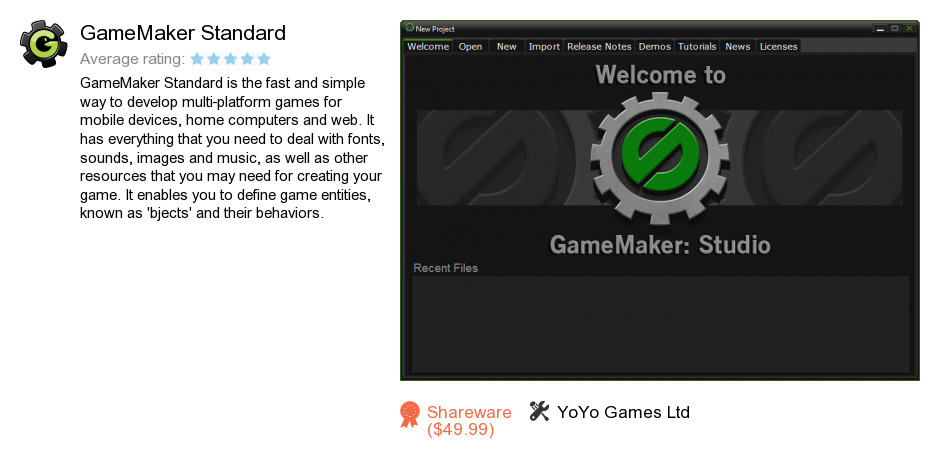 Review
GameMaker Standard is an application developed by YoYo Games Ltd. We know of versions 8.1, 1.3, 1.1. Version 8.1.65.5480 is available for free download at our site. GameMaker Standard distributive has a size of 143,059,762 bytes. YoYo Games Ltd also publishes Game Maker.
As YoYo Games Ltd says: GameMaker Standard is the fast and simple way to develop...
more
Links
Game Maker
- You can make games with backgrounds, animated graphics...
Related software collections