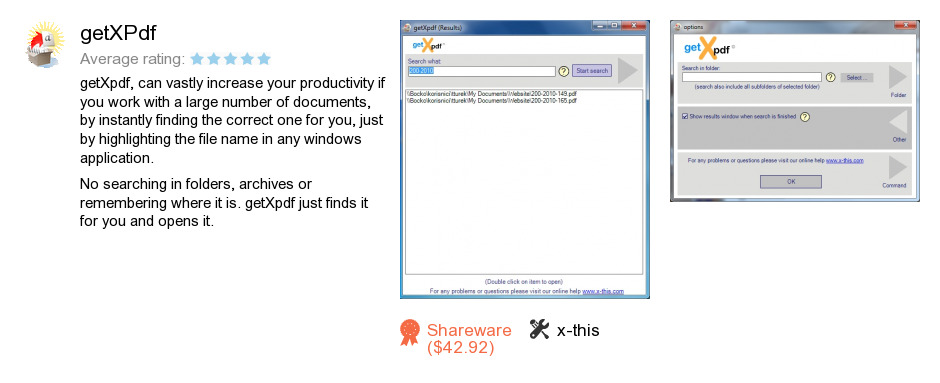 Review
GetXPdf is an application developed by x-this. We know of version 1.0. Version 1.0 is downloadable at our site. GetXPdf package has a size of 3,253,526 bytes. X-this also publishes NameXpdf.
As x-this says: getXpdf, can vastly increase your productivity if you work...
more
Links
NameXpdf
- nameXpdf takes image output (.jpg, .gif, .tif, ....) and...