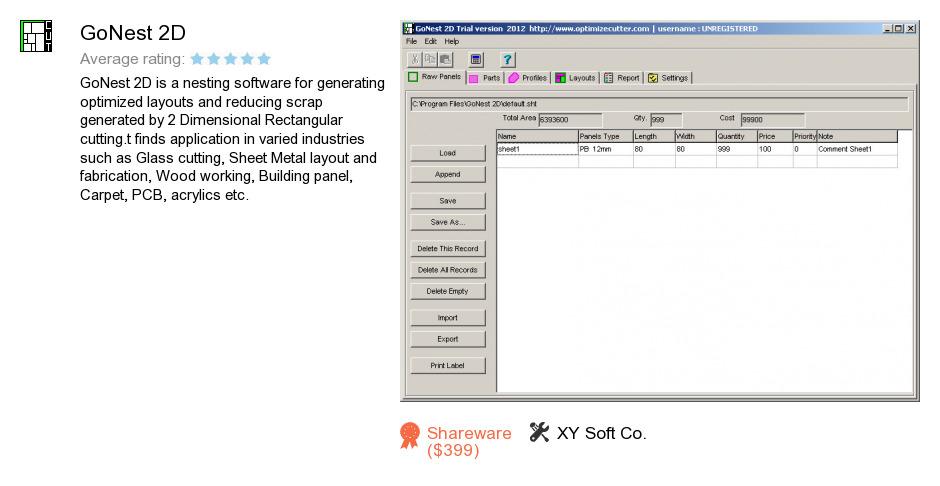 Review
GoNest 2D is a product developed by XY Soft Co.. We know of version 5.2. Version 5.29.9.557 is available for free download at our site. GoNest 2D installation package has a size of 2,549,148 bytes. XY Soft Co. also publishes GoNest Profile.
As XY Soft Co. says: GoNest 2D is a nesting software for generating optimized...
more
Links
GoNest Profile
- GoNest Profile is a true shape nesting software for...
Related software collections