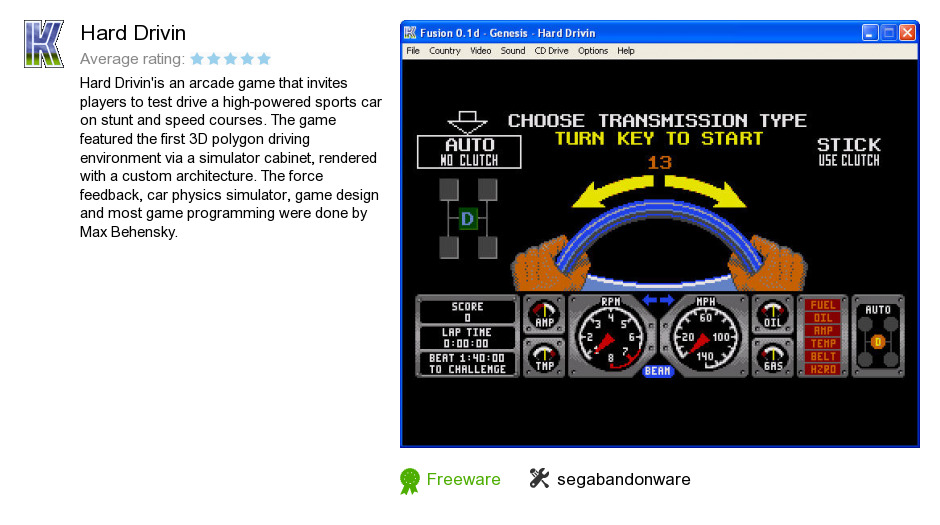 Review
Hard Drivin is a software program developed by segabandonware. We know of version 1.0. Version 1.0 is available for free download at our site. Hard Drivin distributive has a size of 594,531 bytes. Segabandonware also publishes Art Alive and Test Drive 2 The Duel.
As segabandonware says: Hard Drivin' is an arcade game that invites players to test...
more
Links
Art Alive
- Art Alive is a new and fun to play animation game. A free...
Test Drive 2 The Duel
- The Duel: Test Drive II is a cross-platform racing game...