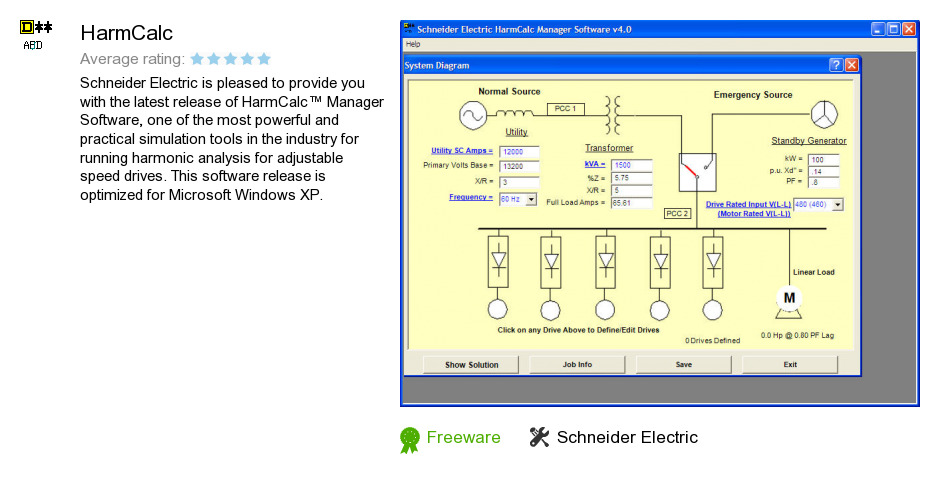 Review
HarmCalc is a product developed by Schneider Electric. We know of versions 4.0, 1.0. Version 4.0.1 is downloadable at our site. HarmCalc installation file has a size of 1,999,126 bytes. Schneider Electric also publishes Unity Dif and PowerSuite ATV31.
As Schneider Electric says: Schneider Electric is pleased to provide you with the...
more
Links
Unity Dif
- This program compares two Unity Pro project files and...
PowerSuite ATV31
- Simple and user-friendly, the PowerSuite Software Workshop...
Related software collections