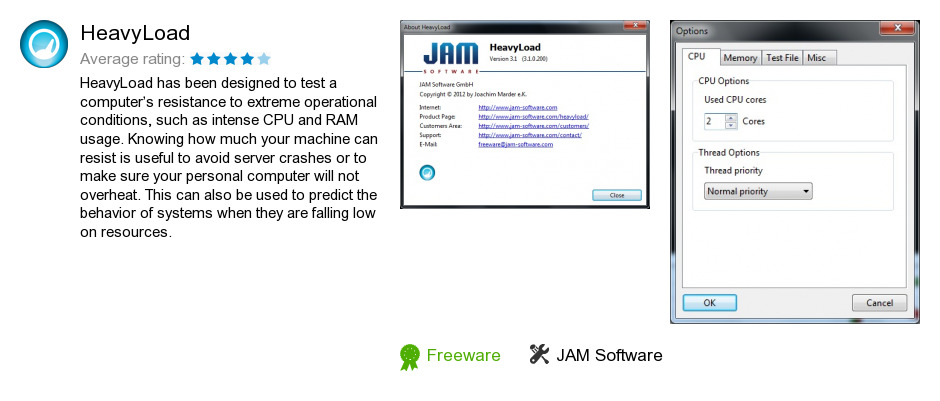 Review
HeavyLoad is a product developed by JAM Software. We know of versions 3.3, 3.2, 3.1, 3.0, 2.4, 2.3. Version 3.10 is downloadable at our site. HeavyLoad distributive has a size of 4,996,114 bytes. JAM Software also publishes SmartCallMonitor and ServerSentinel.
As JAM Software says: Bring your PC to its limits with the freeware stress test...
more
Links
SmartCallMonitor
- SmartCallMonitor is phone client software for TAPI capable...
ServerSentinel
- With ServerSentinel you can monitor server and network...
Related software collections