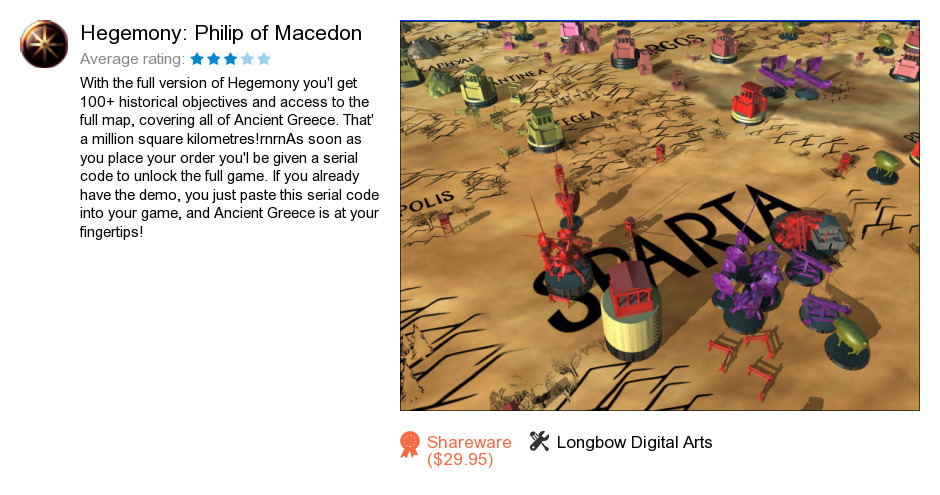 Review
Hegemony: Philip of Macedon is a product developed by Longbow Digital Arts. We know of versions 1.1, 1.0. Version 1.1.1 rev.17777 is available for download at our site. Hegemony: Philip of Macedon package has a size of 183,854,602 bytes. Longbow Digital Arts also publishes DX-Ball 2 and DX-Ball.
As Longbow Digital Arts says: Conquer the ancient Greek world! Act now, before the...
more
Links
DX-Ball 2
- Breakout-style game with 16bit high-color bricks and...
DX-Ball
- DX-Ball is a famous and widely-acclaimed Breakout remake...