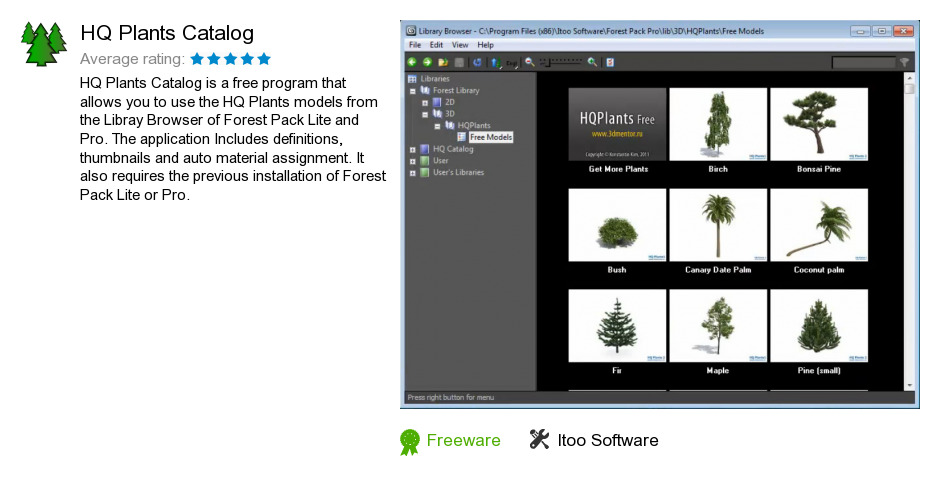 Review
HQ Plants Catalog is a software product developed by Itoo Software. We know of versions 1.6, 1.5, 1.4, 1.3, 1.2, 1.0. Version 1.6.0 is downloadable at our site. HQ Plants Catalog installation package has a size of 31,300,994 bytes. Itoo Software also publishes XFrogPlants Catalog and RailClone Lite.
As Itoo Software says: HQ Plants Catalog is a free program that lets you use the...
more
Links
XFrogPlants Catalog
- XFrog plants can be seamlessly integrated into the Library...
RailClone Lite
- RailClone Lite is a 3DS Max plugin designed for parametric...
Related software collections