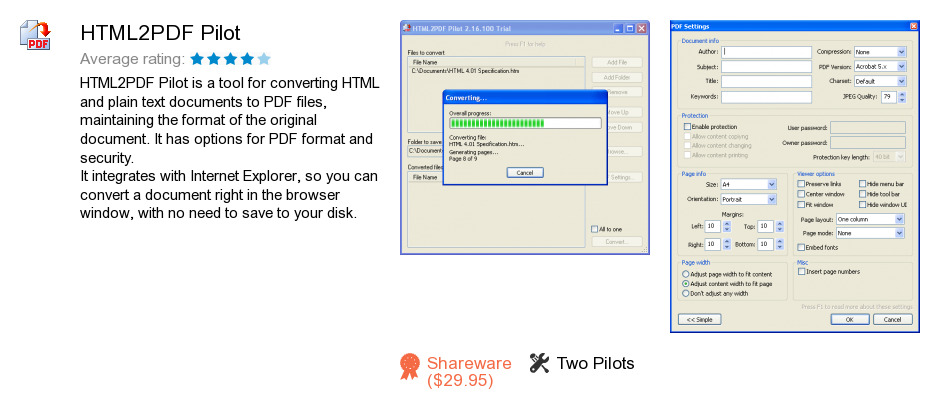 Review
HTML2PDF Pilot is a software program developed by Two Pilots. We know of versions 2.1, 1.4. Version 2.16.108 is downloadable at our site. HTML2PDF Pilot package has a size of 3,616,562 bytes. Two Pilots also publishes Slide Show Pilot and Form Pilot Home.
As Two Pilots says: Convert HTML documents to PDF files.
The program...
more
Links
Slide Show Pilot
- Slide Show Pilot is an advanced slide show creation tool...
Form Pilot Home
- Form Pilot software allow you to fill out paper forms on...
Related software collections
Search stream