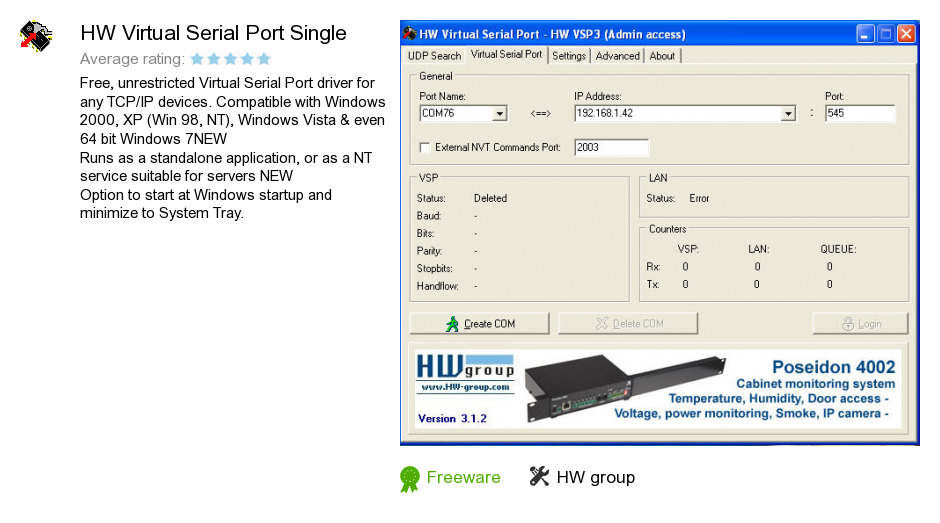 Review
HW Virtual Serial Port Single is an application developed by HW group. We know of versions 3.1, 3.0. Version 3.1.2 is downloadable at our site. HW Virtual Serial Port Single package has a size of 2,217,055 bytes. HW group also publishes UDP Config and PD Trigger.
As HW group says: Free, unrestricted Virtual Serial Port driver for any...
more
Links
UDP Config
- The UDP Config utility is a program suitable for assigning...
PD Trigger
- Poseidon and Damocles units send alarm alerts (e.g. when a...
Related software collections