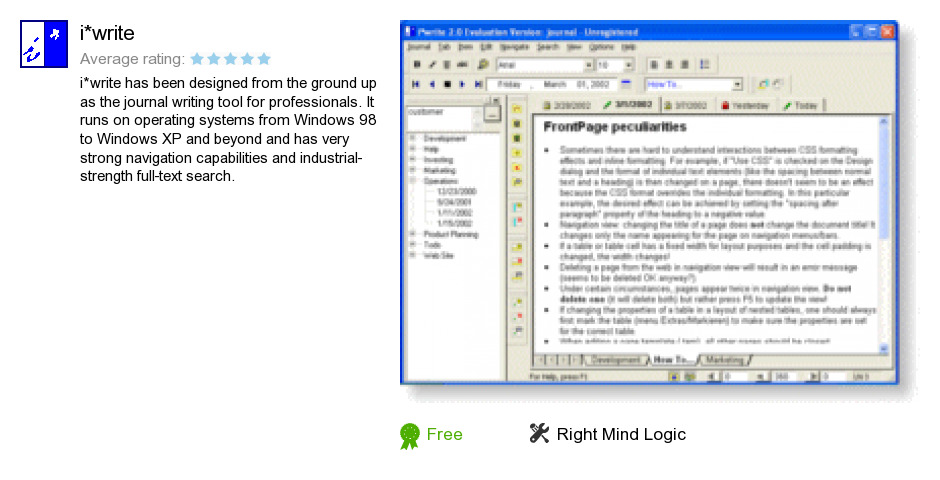 Review
I*write is a software program developed by Right Mind Logic. We know of versions 3.2, 3.0. Version 3.2.0.1 is available for download at our site. I*write installation package has a size of 15,704 bytes. Right Mind Logic also publishes Iwrite.4.life.
As Right Mind Logic says: Now you can get serious about journal writing. i*write has...
more
Links
Iwrite.4.life
- Iwrite.4.life is an extensible journal writing system that...
Related software collections
Download stream